Business Partners

Process Automation is a National Instruments (NI) Certified Alliance Member.  Process Automation has been a member of the Alliance program since its inception, and is proud to be recognized as the longest standing member of the Alliance Program. 

Being a NI Certified Alliance Member benefits our clients in the following ways:
PAC Associates posses the in-depth knowledge and years of experience working with National Instruments products to help our clients select the hardware needed to provide a robust and cost effect automation solution.
As a NI Alliance member PAC maintains a Value-Added Reseller (VAR) relationship with NI.
We have special access to National Instruments sales, marking, R&D, technical support, and training resources to ensure we have the knowledge and support required to meet our clients needs.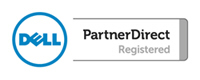 Process Automation is a Dell PartnerDirect member, and sells Dell products as part of our automation systems.